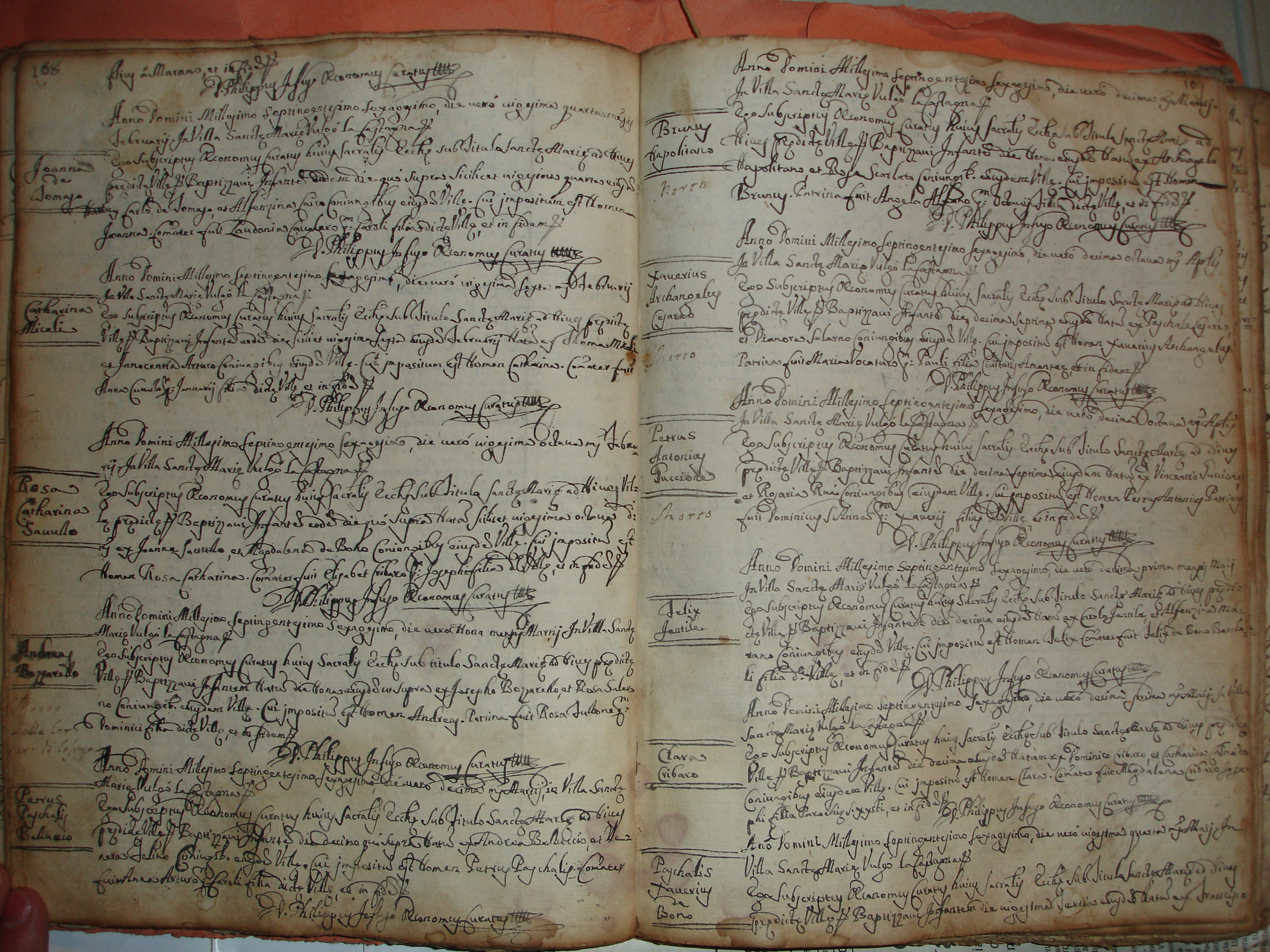 "Santa Maria della Neve" - 1760
Sometimes tracing your family back requires you to look at Parish records - especially if the town you are researching was not microfilmed by the LDS or if you are researching the period prior to the Unification of Italy. Prior to the Unification, Civil Registration was not required so often the only records available are these. The problem with these records is that not only are they harder to access but the information contained in them is often written in Latin.
This was because dialects were mostly spoken in the towns and the Italian language as we know it did not really exist. In spite of this, we noticed that often Latin names also had minor variations in spelling from Church to Church. Some names are easier to recognize than others such as IJosephina -Josephine and Philippus-Philip.
The image on the left is taken from the
Cosenza Exchange
and the record is copied from Santa Maria della Neve from the frazione of Santa Maria La Castagna in Montalto Uffugo.
More interesting Latin Surname sites: